ListOnce is an industry award-winning Listings & Leads Management platform now used in various forms by thousands of agency offices across Australia and SE Asia.
ListOnce provides agency offices with administration efficiencies and lead channels analysis to help their agents create a better customer experience.
ListOnce is CRM-agnostic and integrates with everything – it just works as your reliable data plumbing.
Award Winning PropTech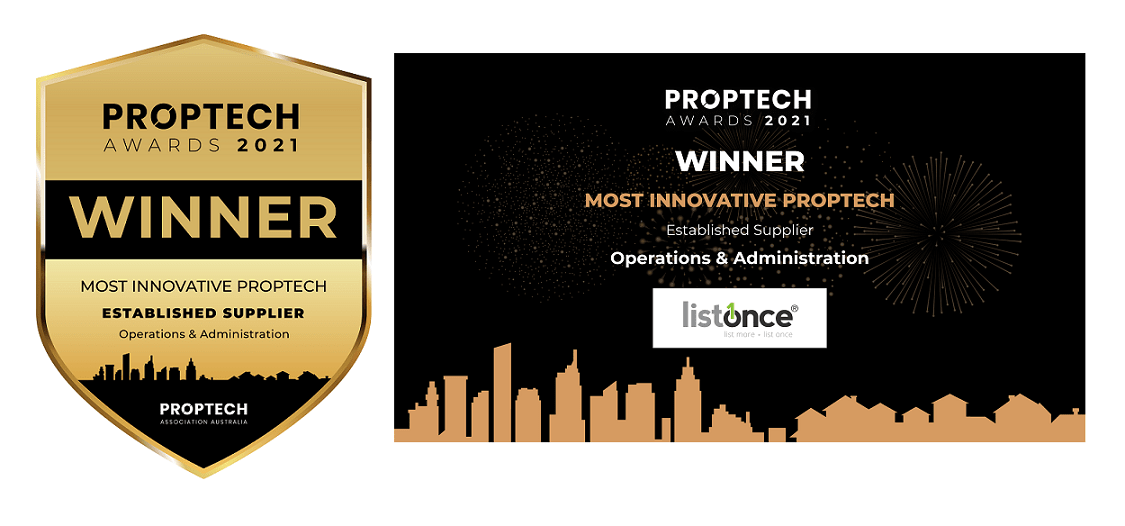 In addition to winning the 2021 Proptech Association Australia award for Most Innovative Proptech (Operations & Administration, Established Supplier), the group also recently reached an impressive milestone of processing 6,500,000 Listings (all types). 
Yes, that's a whopping six-and-a-half million fast and secure data transfers to date for their agency customers.
Who won the 2021 Australian Proptech Awards – and why?
https://proptechassociation.com.au/who-won-the-2021-australian-proptech-awards-and-why/
Judges' comments for ListOnce:
Excellent presentation of the specific tech stack and how that translates into tangible benefits such as speed and security.
An incredible support to the industry for a number of years.
Delighted to see you using customers as advisors to deliver a high-quality service.
REIP Member Benefits
WebIT+ListOnce provides for both independent agencies and large national groups:
Website Powering via APIs

 

eg. a 'plug & play' property search engine and associated functionality for your website (working with any web developers and CMS platform you choose)
Premium Multiloading

 

eg. single data entry with over 150 integrations via APIs and XML
Lead generation, routing and reporting
Custom real estate website development
Web hosting
REIP has negotiated a preferred supplier partnership with WebIT+ListOnce for the benefit of members (noting that REIP membership is free for all registered real estate agencies in Australia).
As a REIP member you have a 10% discount available when using their Website Powering via APIs and/or Premium Multiloading products:
The ListOnce APIs are renowned for their versatility and reliability, which is why they assist so many web developers and 'Power' hundreds of high-profile agency websites.
WebIT will also provide a 15% discount on any custom real estate website development:
Want to know more about ListOnce
Call ListOnce Support on 1300 655 448.
Visit the website www.listonce.com.au
Or click on the button below to book a free demo: