The Real Estate Industry Partners (REIP) is on a mission to unite our industry and advocate on its behalf.

We're committed to ensuring the ongoing growth of the Australian Real Estate community whilst providing protection to agents, agencies and their customers to ensure a sustainable industry for years to come. 
Becoming a member of REIP is free, and our members receive unlimited free listings on the REIP portal.
Plus our members have access to free resources and exclusive deals through our ever-growing partner network. REIP commercial and product partners are carefully selected for their ability to offer our members the most innovative and progressive real estate solutions on the market.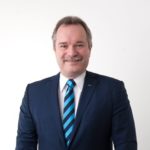 Mike Green, Director – Harcourts
As agents, the future relevance, sustainability and growth of our industry is in our hands.
When REIP was founded I jumped at the chance to become a member.
The forum REIP has created means we have an avenue to combine our collective knowledge
and strengths to ensure we play a bigger role in how we operate now and in the future.

Some of our Agency / Industry Shareholders