Ten Sixty was founded to challenge the antiquated rules of real estate.
Our social network app allows agents, property managers and home lovers to foster real authentic connections and offers a new (and fun) medium to quickly showcase and move property!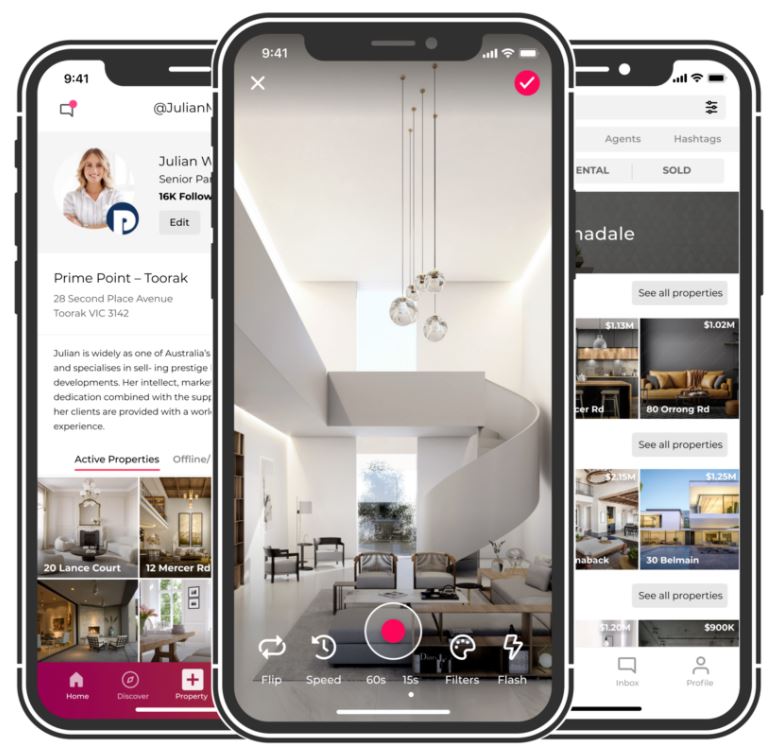 The Ten Sixty difference…
We need an alternative to slow and expensive property portals, and we thrive on authenticity that benefits both agents and home lovers.

List in 60 seconds
Use your phone to shoot a property video, add music and post to a national audience in 60 seconds

Property Videos
Thousands of short, authentic and engaging property videos all on one platform
Online Community
Join a thriving online community that is built on authenticity, integrity and respect

Real-Time Chat
Drive more leads with instant in-app chat and connect with potential buyers or renters fast
Get involved
To join our community or find out more, visit www.1060app.com or contact us at team@1060app.com