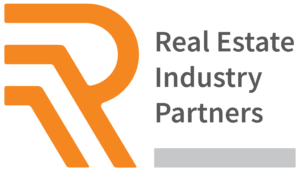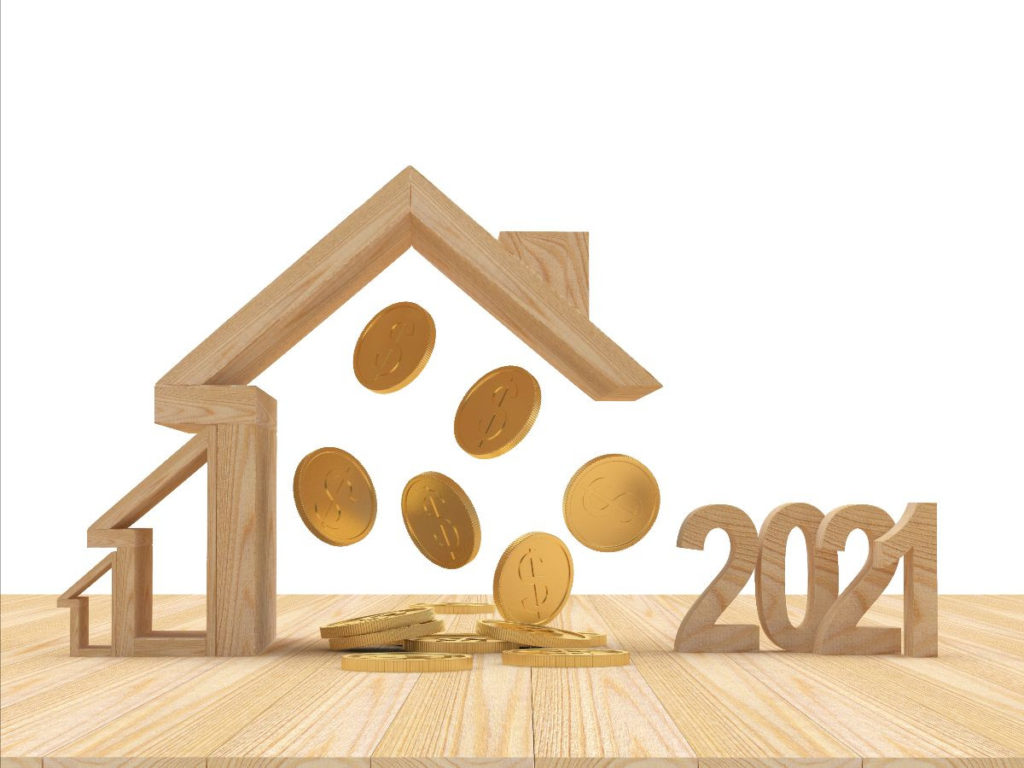 The latest CoreLogic indices are out and the momentum in the Australian Housing market is seeing values rise at the fastest rate in seventeen years! Not something anyone would have predicted six months ago.
In this month's Market Insights, I talk to Tim Lawless about the current state of the market and what headwinds we need to watch out for.
Or listen here:
Spotify: https://lnkd.in/gWFbkDY
YouTube: https://lnkd.in/gg_sUh6
Apple Podcasts: https://lnkd.in/ghWS5Pg
Please note this is a very long edition of REIP Pulse as we have lots of information and new member offers to share with you (as honorary foundation members), so do please bear with us and don't hesitate to contact me personally about any aspect:
Phone: 0403 271 676
Email: sadhana.smiles@reip.com.au
Support: support@reip.com.au
Website: www.reip.com.au
Thank you in advance for your support of Real Estate Industry Partners, providing you with Industry-driven Leadership for Industry-owned Benefit.
Happy reading below. Until next month, stay safe and stay connected.
Sadhana
New REIP Website

Our team has been busy with industry-wide projects and initiatives that we will start to share with you, including within this edition. Meanwhile, we are excited to launch the first version of our evolving website www.reip.com.au

Here you will find information on our 'Why', our partners and suppliers for your benefit, Market and Leadership Insights etc. Any feedback always welcome.
REIP Partnerships for the Benefit of the Industry

One of our objectives within REIP's Five (5) Leadership Pillars is to assess the myriad products and services in the industry and provide to REIP members some of the best solutions for free or at discounted rates.

But not just the best deals we can get for agents – but properly assessing potential service providers (Partners) against an Industry Benefit Selection Criteria – to both grow and protect our industry.

We are delighted to announce some of our initial Partners as follows:
Onthehouse.com.au – Your Home for Property Research


REIP is partnering with Onthehouse as a research and listings portal partner to get your listings in front of more eyeballs … for free.
Onthehouse is an all-in-one real estate research site and listings portal that gives you all the information you need about homes for sale, apartments for rent, suburb insights, markets and trends to help you figure out exactly what, where, and when to buy, sell or rent. You can also find a real estate agent, view prices of recently sold homes, see property values in your area and find inspiration for renovation.
As a REIP member your listings will be automatically loaded onto the Onthehouse portal for free when you load on to REIP www.portal.reip.com.au/join … giving your listings increased organic exposure.
To find out more go to www.onthehouse.com.au or contact us at support@reip.com.au
Realty.com.au – Connecting you and property differently



REIP is partnering with Realty as our social media portal partner to get your listings in front of more eyeballs … for free.
Realty has the largest geo-mapped social audience in Australia, proven technology with companion app and is a free listing platform for both Sales and Rentals listings.
As a REIP member your listings will be automatically loaded onto the Realty portal for free when you load on to REIP www.portal.reip.com.au/join … giving your listings increased organic exposure.
There's also opportunity to quickly and simply 'Boost' your listing on Realty/Facebook as a paid service.
And of course, it's easy to Unsubscribe from your free subscription with Realty if you need to.
To find out more go to www.realty.com.au or contact us at support@reip.com.au
CoreLogic – Reliable and powerful property insights and analytics


CoreLogic is the largest provider of property information, analytics and property-related risk management services in Sydney, Melbourne, Brisbane, Perth, Adelaide, Darwin, Canberra & Hobart.
CoreLogic have been a foundation partner for REIP since our inception and we are appreciative of their support.
As a special offer REIP Members, get 20% off when you purchase RP Data Professional or Cordell Connect (for new CoreLogic customers, or CoreLogic customers subscribing to a new product).
RP Data Professional is the leading property data solution used by property professionals in Australia. Prepare reports, generate value estimates, verify information and conduct highly targeted marketing.
Cordell Connect is an online database of fully researched construction and building project information and critical project contacts. Covers Australian and New Zealand markets.
To find out more go to www.corelogic.com.au/REIP or contact us at support@reip.com.au
Convini – Cashflow solutions for the real estate industry



There has been a lot of industry activity in the BNPY (Buy Now Pay Later) space and we are excited to announce our partnership with Convini.

Convini brings you a suite of reliable, premium products with funding/lending at competitive rates to assist Vendors, Buyers and Investors/Landlords with their:
Property styling or improvements
Property marketing and Vendor Paid Advertising (VPA)
Early access to home deposit
There's also an early commission payment solution for agents (and their directors), and a product to cover tenants' rental bond.

Convini really have thought of everything in both the Sales and Rentals space and have packaged it professionally with the backing of some of the best financial institutions. REIP members can access this range of cashflow solutions via a simple to use digital platform which facilitates credit checks and fast funding approvals.

To find out more go to www.convini.com.au or contact us at support@reip.com.au
Sorted – Life Made Simple



We have worked closely with our new tenancy acquisition partner, Sorted, to create a 'freemium' product for REIP members that processes tenancy applications faster and easier – saving you hours of time no matter which property management software system you use.
You simply add the link to your listing marketing material or upload the QR code to your image reel for tenants to easily start their application.
Automated processes within the digital platform include notifications to leasing agent and applicant, reference checks, ID verification and tenancy checks, shortlisting and document management.
Your leasing agents and property managers can now provide a more efficient customer experience for your landlords and tenants.
To find out more go to www.sortedservices.com or contact us at support@reip.com.au
ListOnce – Website Powering and Listings/Data Management




ListOnce continues to cement its position as trusted experts in CRM-agnostic Website Powering, Data Integrations and Website Development for multi-office groups.

They recently chalked up the very impressive statistic of processing over 6 million sales and rentals listings for their hundreds of high profile, multi-office clients throughout Australia and SE Asia. Here's a recent industry article which explains the relevance of that achievement and their specialist services:

www.realestatebusiness.com.au/partner-features/21007-6-million-listings-processed-by-listonce

WebIT+ListOnce offers the following products and services to REIP members at discounted rates and with considerable value-adds:
ListOnce Website Powering via APIs – no matter what CRM(s), CMS and website developers you choose – as it's all about ultimate reliability and versatility for you and your web devs
ListOnce Premium Multiloading – premium due to an advanced feature set and reporting
LOAD – CRM-agnostic Data Warehouse & Integrations platform (middleware)
Custom Website Development (not cookie-cutter templates)
ReportOnce – a simple to use web app that provides agents and their vendors/landlords with real time property listings results from major portals, social media and their agency website – all in just one simple Report screen on any device
To find out more go to www.listonce.com.au or contact us at support@reip.com.au
National Proptech Awards
REIP is thrilled to be a sponsor and judge of Australia's first national Proptech awards being conducted by the Proptech Association Australia.
This is a not-for-profit organisation that is championing the real estate and property technology industry, leading the conversation on Proptech and connecting agents and good suppliers.
Congratulations to Kylie Davis and her team on establishing the Association – we look forward to helping judge the award entries in the sales and marketing technology category.
To find out more go to www.proptechassociation.com.au or contact us at support@reip.com.au
REIP Market & Leadership Insights

This month we have two new Leadership Insights to share with you:

1. Bad Boss – What do you do if you work for one, manage one or are one?

This is the latest book from Michelle Gibbings who is the author of three books and a global speaker.

Many of us have worked in toxic work environments and there are times when you dread going into the office, you fear having a voice or being noticed. It can impact your confidence and self-esteem and your mental and emotional health. Michelle says in her book that people don't deliberately set out to be a bad boss, often they simply don't know any better.

In this podcast, when we talked about toxic leadership, I loved how Michelle says, "toxic leadership can be contagious and it can infect people positively or negatively". We all need to keep in mind that ineffective and/or toxic leadership will impact staff turnover, productivity, employee engagement and client engagement.
Or listen here:

Spotify: https://lnkd.in/gSJwZHA
Apple: https://apple.co/30o5kmi
YouTube: https://lnkd.in/g4gzaw6
2. Proptech Update and RISE Conference

Kylie Davis, founder of Proptech Association Australia talks to us about what's happening in the Proptech sector, how to select a product that will work for your business and your clients and the upcoming national Proptech awards.

She also shares an update on the important Rise Conference that will be held on 5 May in Melbourne. Rise is about how to maintain wellbeing, mindfulness and performance. The sessions will inspire, and the stories shared will connect with you. If you have been experiencing stress or burn-out or are exhausted chasing goals that are 'one-dimensional', perhaps it's time to RISE.

To book go to www.riseconference.com.au or contact us at support@reip.com.au
Or listen here:
YouTube: https://youtu.be/PaxbdI9S2O0
Spotify: https://open.spotify.com/episode/6J909R58APMdrzWqKICZ1M?si=MjV4rmKxQ1-MHzippTFN-g
Apple: https://podcasts.apple.com/au/podcast/reip-insights/id1543076972?i=1000511199088
Thank you for taking the time to read about all our REIP news, events and member offers.
---
Keep up to date with the latest industry news.
Subscribe to REIP Industry Pulse