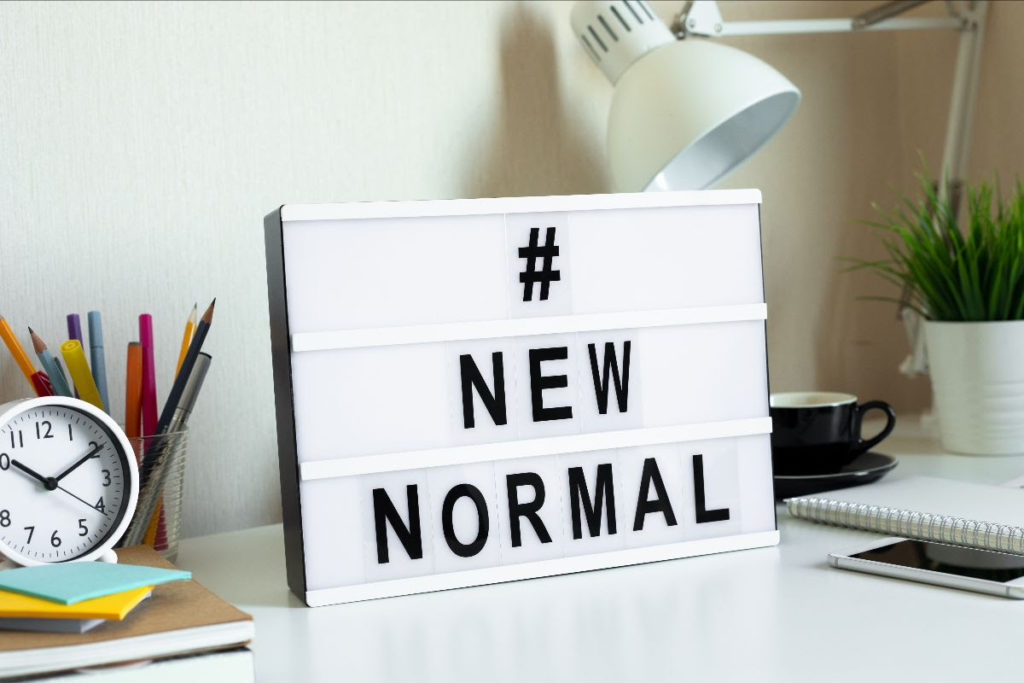 Dear REIP members & friends,

Happy new year! 2020 was an extraordinary year for the world and real estate.

As an industry we faced many challenges however we also pivoted and evolved quickly to embrace many new opportunities. I am sure many of you are now deep into 2021 planning and budgeting with your teams and working in what we now call the 'new normal'.

Post 2020 there will be many conversations on what the future of real estate looks like, however as you plan for 2021, I would urge you to consider the following:

What lessons did we all learn from 2020?
What have we implemented/embraced?
What challenges will you face as a leader?
How has or will your leadership change?
What are the expectations of your people moving forward on things such as work/home balance?
Can we create effective hybrid work environments?
What impact has technology had on your business, people and clients?
Do we need all the retail space we currently have?

Andrew Coronis, Managing Director of Coronis and REIP member shareholder, says more effective leadership is based on stronger communication and trust.

"As an industry we need to upskill our team's ability to grow, feel secure and valued when you are not around day to day" says Andrew.

"With our people moving towards various hybrid work environments, we as leaders must learn new skills on how to keep the positive connection with our people".

I agree with Andrew that out of all the challenges we faced in 2020, leadership must now be a key focus. Globally, Directors and CEOs are coming to terms with this new normal, changed expectations from our people and what it means to how we lead.

Please reach out to me (or Andrew via me) if you would like to discuss any aspect of team leadership.
Market Insights Feb 2021
To listen to the latest edition of 'Market Insights' with myself and Tim Lawless from CoreLogic – regarding all things Australian real estate – please click on the following link:
You can find us on Apple Podcasts and Spotify – please subscribe and share with your tribe as completely free and complimentary.
Michael Sheargold's Agent BootCamp – REIP Offer
I am excited to let you know that we have secured a special REIP rate for this renowned, highest quality training program:

https://michaelsheargold.com/agent-bootcamp/ (including one-minute video)

This is an 8-week, online Sales Performance Program starting on 12 February 2021.

Michael guarantees that by just investing just one hour per week you will:
Increase your income
Get better organised
Hone your market position
Win more listings
Increase your sales
Develop your influencing strategies
Powerfully generate more business
Create better balance in your life
The REIP rate is $357.30 which is a 10% discount.
 
By me writing to you as a recognised 'Industry Leader' (and your previous support of REIP), you and your team are eligible for all REIP special offers and discounts on industry products and services.
 
To book, simply click on the ENROL NOW link on the website and use the code REIP21: https://michaelsheargold.com/agent-bootcamp/
Leaders' Summit 2021
Join 7 Powerhouse leaders including Martin Cooper from Harcourts and Gilbert Enoka from the All Blacks, on what they see as the path forward for 2021:
 
https://leadersummit.michaelsheargold.com/
 
I look forward to also assisting with my topic of 'The Key Building Blocks of a Resilient Business'.  I will also briefly cover some of the key objectives and projects of REIP.
 
Learn how to fast track your growth and build performance within your team from the comfort of your office or home.
 
The REIP rate is an extended Super Earlybird Rate of $97.00.
 
To book, simply click on the ENROL NOW link on the website and use the code REIP21:
https://leadersummit.michaelsheargold.com/
REIP Initiatives

I will provide more specific information to you in next update regarding some of the key projects that REIP is working on with and for the industry i.e. Agents for Agents!
 
We will also be launching our new REIP Website soon, which will provide insights, resources and commercial benefits for you as an independent agency or group willing to support the growth of our wonderful industry.  Thanks for your interest and support.

Kind regards,

Sadhana

Sadhana Smiles
CEO

sadhana.smiles@reip.com.au
Ph 0403 271 676
Connect with me on LinkedIn:  https://www.linkedin.com/in/sasmiles/