Welcome to this month's REIP Industry Pulse.
Undoubtedly, the lockdowns in NSW and Victoria have had a tremendous impact on our businesses, our economy and each of us personally. What's ironic though is that vaccination, our key to getting out of lockdown, is now emerging as one of the most divisive topics across the country.

The Victorian State Premier has made vaccines mandatory for all authorised workers, directly linking the capacity of one to earn and income to their vaccination status. I'd love to hear your thoughts on this strategy in this month's poll – will you be asking your employees to get vaccinated?
The market continues to defy COVID, according to CoreLogic the annual rate of Growth is now 20.3%$, making it the fastest pace since the year ending June 1989. Even our regional markets in NSW, Tasmania and Queensland have led September's Capital gains. Listen to our podcast for more on the market.
Between now and December we will start to see a transition, we will be allowed to gather in larger numbers, hospitality will start to open and importantly safely gather in homes with family.
Leaders will need to start considering how to bring people back to work and what their hybrid workplace looks like.
States who have so far avoided the lengthy lockdowns and high rates of COVID will be watching and mapping out a pathway for all of us to connect with a national reopening that includes opening our borders and international travel.
The shift to the next normal has started with NSW leading the way, let's hope that Victoria soon joins in.
One positive that has come out of the COVID 19 pandemic is a wider acceptance of flexible working. A couple of months ago we asked if you thought we'd ever see a 4-day working week, and the results were tight. 39% said yes, 30% said no and 31% would prefer to see more flexibility in the workplace. We are keeping an eye on this shift and explore how this might play out in our latest blog The Future of Work.
Finally, you may have noticed our website looks a little different. We've made some changes to make it easier to find the latest industry news & information, so if you haven't already, check it out and let us know what you think.
Stay connected,

Sadhana Smiles
CEO
Phone: 0403 271 676
Email:  sadhana.smiles@reip.com.au
Support: support@reip.com.au
  
Will you be asking your employees to get vaccinated?
Let us know your thoughts and we'll share the results with you next month.
Despite lockdowns, the rate of growth in the housing market continues to remain strong across the country. This month CoreLogic's Tim Lawless and I discuss the market performance around the country, low active listings and new stock to market, plus a slight easing of the rental market and emerging risk factors.
Listen on Spotify
The Delta Discourse
Our "next normal" – being let out of lockdown — is tied to vaccination rates and the race is on to reach 80%, however mandating the vaccine in certain sectors, refusing entry to unvaccinated people is causing angst amongst family and work colleagues.
As industry leaders, we know that there are more challenges for us to face, and one of those will be this world of the vaccinated and unvaccinated we seem to be hurtling towards. What does it mean for our industry, our people and our clients? 
The Future of Work
In a recent survey conducted by PWC, 45% of Australian workers say that changing attitudes to remote working and the benefits of this will transform the way we work over the next three to five years.
Now is the time to start work on defining what work looks like in your businesses. There are three horizons that the PWC report mentions that are worth considering for our industry; Return to the office, Work after the vaccine and Future growth.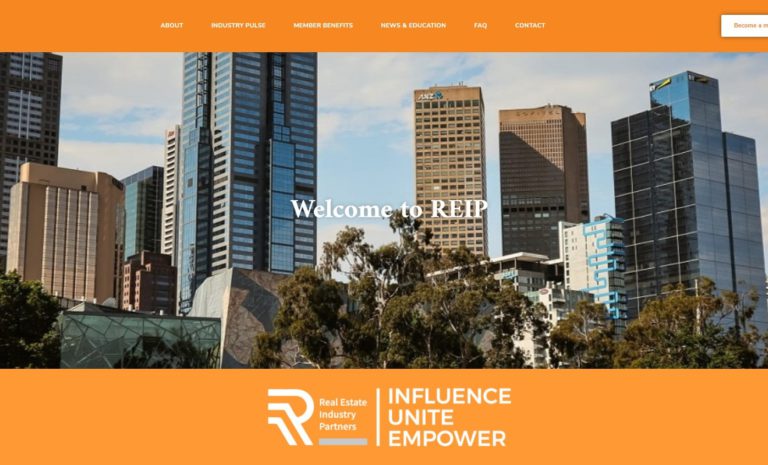 New Look REIP Website
REIP is on a mission to unite and empower our industry and having access to the latest information and innovative resources is key to achieving that outcome.
For that reason, we've recently revamped our website to make it easier to find what you need, gain insights from key industry experts and access the benefits that free membership with REIP offers.
Bookmark our website, become a member and join us in creating a thriving real industry for ourselves, our clients and the real estate professionals that come after us.