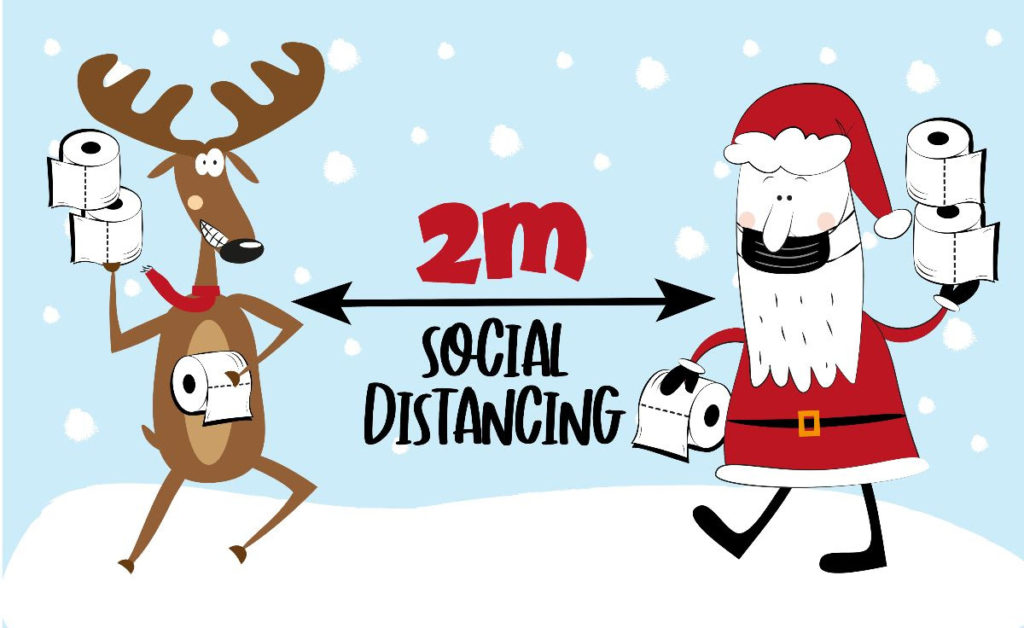 2020 will certainly be a year that will go down in history. Social distancing, wearing masks, you are on mute, border closures, lockdowns, moratoriums, online auctions, working from home and home schooling are just some of the things we've navigated this year.

One of my most enduring memory of 2020 will be the empty supermarket aisles and the fight for toilet paper.

It has been a year that has taken much from many of us and in some ways perhaps realigned priorities as well.

Many business leaders are now working on ways to balance working from home and returning to the office and it is great to see new ways of work being developed. Many of us have regained time with family, prioritised health and exercise and found a way to stay connected to those we love and care for.

Leadership styles are also evolving, we were given insights into our people's lives, their families and this has given us a deeper understanding of who they are. Kindness, care and leadership from the heart is most certainly the new currency.

Black Lives Matter movement has changed us globally and I hope will continue to have a positive impact on how we acknowledge our First Nations People, migrants, diversity in our businesses, politics, community and overall conversations. A woman of colour Vice President was something many of us never considered would happen in our lifetime.

There were many dire predictions during COVID-19, however as a country we seem to have navigated our way through the pandemic reasonably well. The market did not go over the cliff!

I have now been with REIP three months and have spent much of this time working with various industry partners on innovation and services that we can bring to market that will broadly benefit agents and our clients. Watch this space in 2021.

One of these partners is CoreLogic and this month we released a joint Market Insights presentation that you can share with your teams and clients, and on your social media.

Here is the video link: https://youtu.be/jua2jiIDSbg (an audio version is also available via Apple podcasts and Spotify).

Every month Tim Lawless and I will have a general conversation on how the market is performing across the country based on the monthly indices. Then once a quarter we will do a slightly deeper dive conversation.

Please feel free to share and utilise monthly Market Insights as extensively as you wish – with our compliments.

I want to take this opportunity to wish you and your family a very Merry Christmas, I know that I will cherish the holiday season this year with my loved ones given we spent much of it apart in lockdown. I look forward to connecting with you in 2021 and until then, stay safe and stay connected.

Sadhana

Sadhana Smiles
CEO

sadhana.smiles@reip.com.au
Ph 0403 271 676
Connect with me on LinkedIn: https://www.linkedin.com/in/sasmiles/
---
Keep up to date with the latest industry news.
Subscribe to REIP Industry Pulse