Welcome to this month's REIP Pulse.

April 2021 saw Australian house values lift by 1.8% according to CoreLogic's national home value index, with the monthly pace of capital gains easing from a 32-year high in March (2.8%).

CoreLogic also reported that 2,876 homes were taken to auction across the combined capital cities in the week ending 2 May 2021. Of the 2,425 results collected so far, 80.4 per cent returned successful clearances.

Meanwhile, the REIP Property Portal had a record number of new Listings posted in March and April.

In this month's Market Insights Tim Lawless and I discuss what we are seeing across each of the states in the Rentals and Sales markets, and if the pace of growth will slow anytime soon.

Here are your options to watch and/or listen to Market Insights: YouTube: https://youtu.be/5BEER2dkMLU (also see below)

Spotify:
https://open.spotify.com/episode/0Zj02v4hHr6Pt2IMsvv2td?si=Fhyq5qUmSTm7yqQO5a2yOQ

Apple Podcast:
https://podcasts.apple.com/au/podcast/reip-insights/id1543076972?i=1000519998723
What is REIP and who's involved?
Real Estate Industry Partners ('REIP') is a collective of real estate industry leaders who are committed to uniting and empowering the industry.

Kevin Turner from Real Estate Uncut recently interviewed several REIP directors about the objectives and importance of REIP for agencies of all sizes – and the industry as a whole.
In this video, Kevin chats with Mike Green from Harcourts, Damian Hackett from Place Real Estate and Joel Davoren from RE/MAX about Leadership, Innovation, Collaboration and Advocacy.

View the YouTube video here: https://youtu.be/Gu4NIUfooYw (also see below)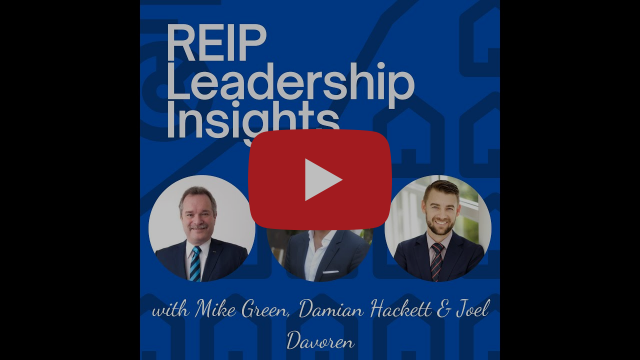 Your listings are live on Realty + Sorted!!
REIP have formed an exciting new partnership with unique social media marketing portal Realty.com.au.

If you are a registered REIP member (which by the way is free for any registered real estate agency
) and loading your unlimited FREE listings on to the REIP Property Portal … then your listings are also automatically loaded to Realty.com.au … thanks to our free, 3-portal bundle for members … REIP + Realty + Onthehouse.

We're considering all the different ways that consumers interact with property – and with over 500 geo-mapped Facebook pages with existing communities, Realty.com.au helps gets your Listings in front of more consumers and prospects for zero additional cost.

You can also easily 'boost' your listings with various paid options.

I encourage you to go onto Realty.com.au, take a good look around the social media marketing powerhouse, and ensure that all your details are correct.

Here is a 1-minute video on Realty.com.au to assist you: https://vimeo.com/544509796 (also see below)

For further information contact REIP Support on support@reip.com.au
Trial Sorted for free and streamline your Property Management!
REIP have partnered with Sorted to provide a 'Freemium' property management tool for our members.

Sorted is a digital tenancy application platform that has high levels of automation and efficiency – saving your property managers on average 1 – 2 hours per processed application. The platform provides tenants with a seamless, modern digital application experience – with smart features like automated notifications, reusable profiles, group applications, ID verification and smart property recommendations for unsuccessful applicants.

We interviewed Hannah Gill and Amy Gannon who love using the Sorted product – watch their brief testimonial videos here:
Hannah Gill: https://youtu.be/Iw0hf0H4xpU (also see below)
Amy Gannon: https://youtu.be/g3yMacXDDFc (also see below)
Here is the dedicated Sorted + REIP landing page to help explain and get you get started with your free trial:

https://www.sortedservices.com/reip-sorted-partnership?utm_source=reip&utm_medium=PR&utm_campaign=REIP-launch

For further information contact REIP Support on support@reip.com.au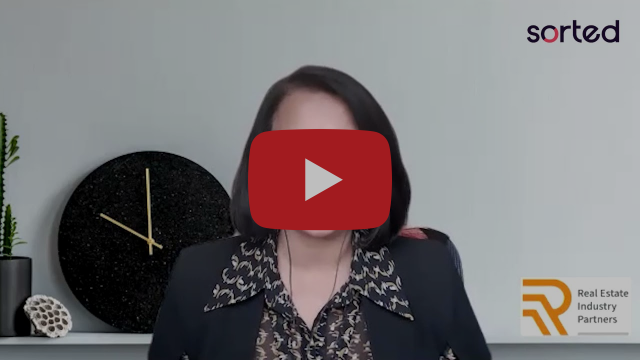 Get 'Powered' by REIP + ListOnce® to improve your website + data
REIP is now providing several discounted, white label ListOnce services as 'Powered by REIP':

1. Website Powering via APIs www.listonce.com.au/products/#powering
Website Powering is a product that EVERY agency website and web developer needs at some stage – whether it be for your website upgrade or for a brand new website.

REIP + ListOnce provides a versatile, plug-in property search engine (and all associated functionality) for any size website and working with any developers and any CMS you choose. Being CRM-agnostic means ListOnce also integrates neatly with all CRMs and Property Management software – and you maintain your website versatility and independence.

2. Premium Multiloading www.listonce.com.au/products/#multiloading
Not just a 'bulk uploader', but rather a feature-rich listings management service with AdTracker, Portal Leads Capture, Portal Reporting, ReportOnce and more.

Used by some of the biggest and best brands in the industry … you should ask REIP + ListOnce why.

3. LOAD Data Integrations PlatformData mobility, aggregation and management in real estate is now critical.

LOAD is a data integrations platform which provides unlimited inbound and outbound data feeds using both XML and APIs. Being CRM-agnostic means LOAD also integrates neatly with all CRMs and Property Management software – and you maintain your data security, flexibility and independence.

For further information contact REIP Support on support@reip.com.au
RISE conference 5.5.21
Congratulations to the Rise team who put on an outstanding conference in Melbourne this week.

The content was thought-provoking, speakers were vulnerable and authentic and it was amazing to simply re-connect face to face.

Layne Beachley's keynote on winning from a place of love rather than fear resonated with everyone. Susan Alberti's story of loss and triumph and her unbending goal for a women's AFL team was inspirational. The day ended with Ben Crowe speaking on the advantage of authenticity and vulnerability and being the human you want to be.

Chris Hanley launched the Real Care App – please ensure that your team have access to this.

Mental health and wellbeing is critical and this is an app that has been created by the industry, for the industry. Thanks again to the Rise team.
Join us on Facebook
Follow//Like us on Facebook and LinkedIn, this will keep you up to date with all our announcements and training.

https://www.facebook.com/pages/?category=your_pages&ref=bookmarks

https://www.linkedin.com/company/68587216/admin/
Phone: 0403 271 676
Email: sadhana.smiles@reip.com.au
Support: support@reip.com.au
Website: www.reip.com.au
LinkedIn: REIP (Real Estate Industry Partners)
Facebook: Real Estate Industry Partners
Stay safe and stay connected.
Sadhana Smiles
CEO
Thank you for taking the time to read about all our REIP news, events and member offers.

For further information contact Sadhana Smiles personally (contact details above) or REIP Support on support@reip.com.au
---
Keep up to date with the latest industry news.
Subscribe to REIP Industry Pulse